CLICK HERE FOR LEAGUE SCHEDULES AND SIGNUPS
The recreation department maintains the Glenwood Splash Park, the Glenwood Aquatic Center, the Wintersmith Aquatic Center, and the Ada Sports Complex.
The recreation department also takes reservations for the historic Wintersmith Lodge and Ada Arts & Heritage Building. For questions about reserving these facilities, please call (580) 436-6300 ext. 238.
The recreation office is located at 530 W. 5th St. It is open from 8:00 AM to 4:00 PM daily. Also, questions about recreation may be addressed to the recreation commissioner, Joe Neely, at Irving Community Center located at 530 W. 5th St. The main number is (580) 436-6300 x276.
For all updates, including weather and game cancellations/postponement, find them on the Facebook page of the City of Ada-Recreation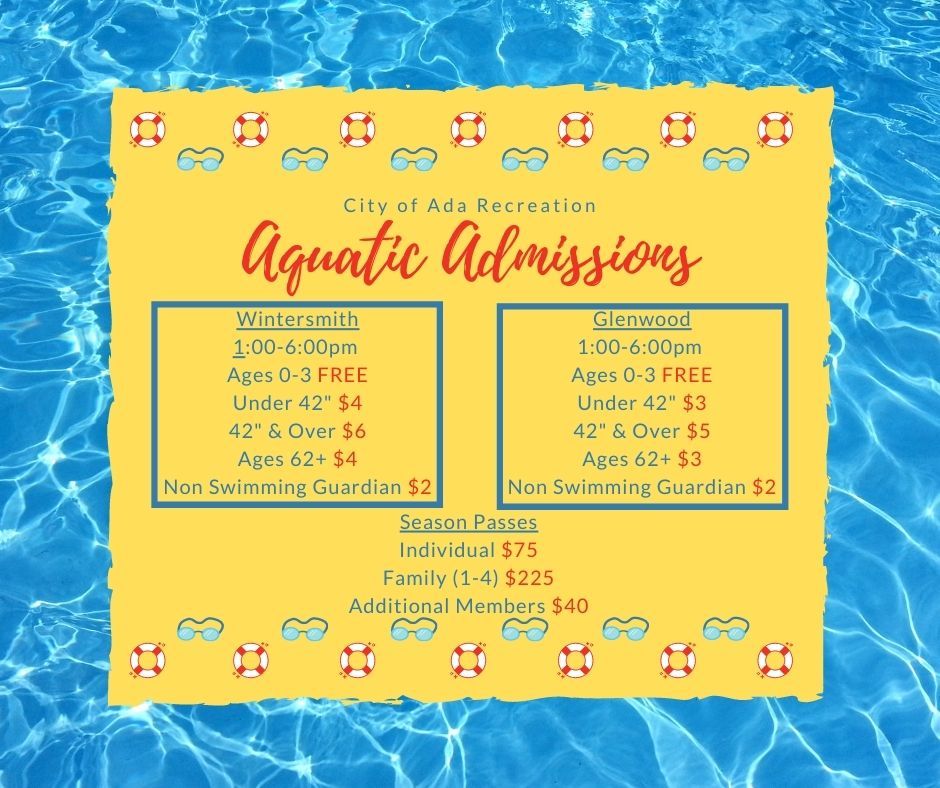 Related Videos